The six biggest misconceptions about debt collection
When it comes to debt collection, you constantly come across misconceptions, from image-damaging and disreputable business practices to horrendous debt collection costs for the creditor. Let's dispel some of the most persistent of these.
Debt collection companies will damage my company's reputation.
It is only worth engaging a collection agency if you are a big company.
A collection agency cannot collect international receivables.
When I engage the services of a collection agency, I no longer have any access to my own cases.
With my cases, debt collection usually goes to court.
Engaging debt collection services will be expensive for my company as a creditor.
1. Debt collection companies will damage my company's reputation.
Debt collection companies act as mediators between their clients – the creditors – and their clients' defaulting payers. The purpose of debt collection is to reach consensual solutions in the form of repayment concepts. At reputable debt collection companies the staff take time to explain context and to show that it is in the consumer's interest to settle their debts. They work with the consumer to develop solutions that are viable for all parties, for example in the form of a long-term installment payment agreement. This means that long and expensive court procedures for both parties can be avoided and the relationship to the customer remains intact.
You can identify a reputable debt collection service provide by determining that it is registered as a debt collection company. In Germany this can be done by visiting www.rechtsdienstleistungsregister.de. Registration is mandatory for every company that offers debt collection services. Another indicator is if the organization is a member of an industry association. The biggest of these is the Federal Association of German Debt Collection Companies (Bundesverband Deutscher Inkasso-Unternehmen e.V. – BDIU). In addition, the Federal Association has strict requirements for its members with regard to lawful conduct and integrity. The BDIU has an independent arbitration board for settling disputes, which consumers can turn to. You can find the list of members in Germany at
www.inkasso.de
. EOS is involved in the BDIU and the Federation of European National Collection Associations (FENCA) and therefore upholds the industry standards.
Furthermore, respecting and protecting the reputation of all involved parties is firmly entrenched in the
core values of EOS
– for both fiduciary services and debt purchasing. EOS relies on both technological tools and people who have the skills to assess the individual situation of defaulting payers to come up with a good solution for all involved parties. Supported by data analysis, our service staff do everything in their power to settle the matter out of court and in partnership with the affected parties. The staff receive ongoing training for this.
2. It is only worth engaging a collection agency if you are a big company.
This is a widespread misconception because medium-sized enterprises are also severely affected by unpaid invoices and are therefore heavily reliant on their customers' payment practice. If payments are missed, this quickly affects their own solvency. On top of this, taking care of your own receivables management takes a lot of time, especially in smaller companies – resources that are put to better use elsewhere. A professional debt collection partner ensures that you retain your financial ability to act and can focus all your attention on your core business.
This is also not true. Of course this calls for specialist knowledge and not every collection company can provide this service. Every country has its own cultural and legal requirements that must be met. Language barriers make communication difficult. Collecting debts from overseas is complicated – but not for a professional collection company with international operations. You can best read about how EOS does this and what Morocco's cultural practices have to do with it
here
. EOS itself has companies in 26 countries. Our international network of subsidiaries and partner companies includes 180 countries with local know-how. See here for more information about the
EOS Global Collection Network
.
4. When I engage the services of a collection agency, I no longer have any access to my own cases.
Engaging a collection service provider to process your cases as a trustee saves you a lot of work. But this does not mean that you relinquish control of your receivables management. On the contrary: collection agencies act as neutral intermediaries who carry out precisely the services you have commissioned them to do. EOS clients retain full decision-making authority over their cases. This requires transparency and an overview of the activities. How many of my outstanding receivables have already been collected? What is the processing status of the remaining cases? In Germany, for example, EOS works with the user-oriented customer portal EOS Space – as an EOS DID customer, you can see the current status of your outstanding invoices around the clock.
5. With my cases, debt collection usually goes to court.
The view that most debt collection cases end up in court is a misconception which can easily be dispelled.
According to the BDIU
, only ten percent of cases in Germany were brought to court in 2016. At EOS, 98% of all paid cases in international debt collection can be settled out of court. These figures contradict the preconception with facts and EOS continues to work on increasing them further. Because if we can find an amicable solution with defaulting payers, this not only takes pressure off the courts, but also protects the relationship with your customers.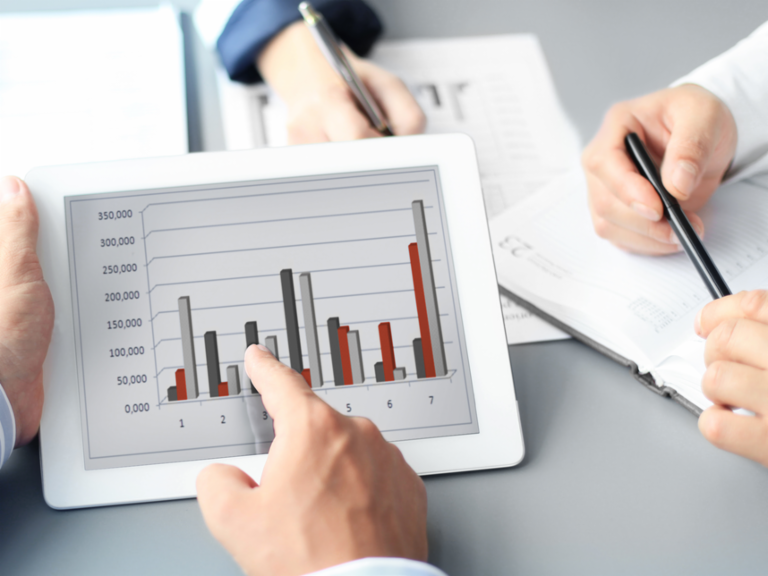 Of course debt collection costs money and it is not possible to put a flat-rate price on it, because the cost models agreed on are generally tailored individually to the clients. However, its value should not be underestimated. By engaging the services of a professional debt collection agency, you are investing in securing your company's existence. Regardless of the sector, there is always a risk that defaulting payers cannot fulfill their obligations. The developments in the wake of the Covid-19 pandemic have highlighted the proportions this can take on and that the reasons can be many and varied. But a strong debt collection partner allows for increased planning security when there is no crisis too. Instead of outstanding debts piling up, the missing funds are quickly back in your account with good rates of recovery. This not only frees up important liquidity for your company's growth, but also allows you and your staff to put all your energy into your core business.

Are you interested in further information or do you have other preconceptions we can clear up? Please contact us to arrange an initial consultation. We look forward to seeing you!
Would you like further information? Please get in touch.
EOS Deutscher Inkasso-Dienst GmbH
Steindamm 71
20099 Hamburg

Phone: +49 40 2850 0
Fax: +49 40 2850 1400