New CEO Marwin Ramcke: "We are going to set new benchmarks in the financial industry."
Marwin Ramcke has been the new CEO of the EOS Group since February 2022. In this interview he reveals his plans for the future and discusses the challenges leaders are facing today.
New CEO puts strong focus on internationality
EOS Group: from national debt collection service provider to technology-driven international financial investor
Social responsibility and diversity are drivers of the EOS Group
Hello Marwin, congratulations on your new role. What was your first official act as new CEO of EOS, and how are you feeling?
MARWIN RAMCKE: Thank you very much! First of all I called all my new executives to tell them that I am very much looking forward to working with them. I am gaining a team of absolute experts and I can hardly wait to start work with them. I already have a lot of ideas for the future. At the same time I naturally have respect for the responsibilities of this role.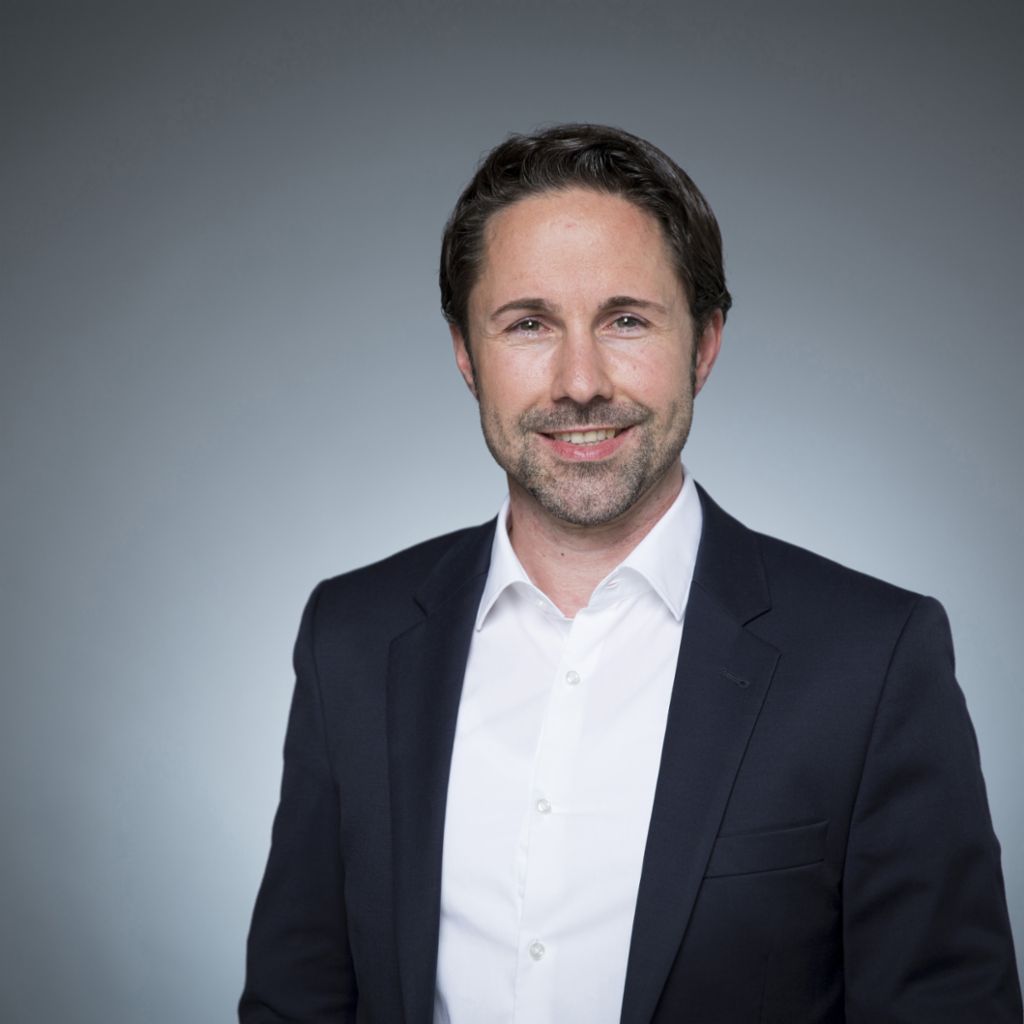 I am convinced that in future we will be setting new benchmarks for the financial industry not just in the debt collection sector but over and beyond it.
Marwin Ramcke, CEO of the EOS Group
Where do you want to take the EOS Group in the coming years?
EOS has evolved from a national debt collection service provider to a financial investor of international caliber that now generates a major part of its earnings abroad. We are one of the leading debt collection companies in Europe. And that's something we can rightly be proud of. But we still have a lot of potential. I believe that my most important task is to set standards with EOS in the entire financial industry, over and beyond the debt collection sector.
And how are you going to manage to do that?
As a group we need to grow together even more closely and collaborate more intensively internationally. In the case of IT projects and receivables purchasing that is already working very well. In other areas we can do even better, for example with technology-supported process optimization, i.e., the optimal collaboration of people and technology.
The distinguishing traits of a good leader are courage and openness. Despite uncertainties, a good leader provides stability and motivates people to join them on what is a mutual journey.
Marwin Ramcke, CEO of the EOS Group
What is the most urgent challenge that EOS will need to deal with in the next few years?
Without question it is the "War for Talent". Skilled personnel are in increasingly short supply, as we are already noticing strongly today. This is another reason why it is important for us to grow closer together as a group and present a more international image. We mustn't just look at our local job market. There is talent all over the world and we need to be able to persuade talented people to come to EOS to take on an attractive role, whether in Hamburg, Paris or Budapest. I am sure that language is the key to this, which is why in future, more English will also be spoken at our head office in Hamburg. This will be the only way to recruit the best international talent.
Corporate social responsibility was recently declared a matter for top management at EOS: How do you plan to continue to pursue this approach?
In my opinion Dr. Michael Otto was one of the first entrepreneurs to take the issue of social responsibility really seriously. And after 20 years in the Otto Group it has also become part of my DNA. We are going to stand for our values internationally, and in this context I am also speaking on behalf of my colleagues on the EOS Board. The same applies to corporate social responsibility in general and diversity in particular. Diversity has been an important subject in the Group for quite some time now. One of our most pressing objectives at the moment is to significantly increase the number of women in management roles in the next few years.
What do you think makes a good leader?
We have never had so much change as in the present time. This is a severe challenge for leaders as well. On the one hand, they need to be able to shape change in their own company, without knowing 100 percent where the journey is taking them as the world is constantly changing. At the same time, it is their job to support their personnel. So for me, the distinguishing traits of a good leader are courage and openness, and the ability to withstand uncertainty. Good leaders therefore provide stability in the midst of this change and motivate people to join them on what is a mutual journey.
Do you have a role model to guide you?
I don't have a role model as such, but I do follow a simple rule: I want to learn something new every day and become a little better or smarter than I was the day before.
Please don't hesitate to contact us if you would like more information about Marwin Ramcke and the EOS Group.
Photo credits: Benno Ochs, Sebastian Vollmert